Welcome to BestNetworkAsia
With offices in the UK and China, Best Network Asia represents both European and Asian clients to raise their brand profile and grow their global business.
All our staff have over 20 years of experience working in manufacturing, marketing and sales in the audio and lighting industry.
Our services include PR, exhibition and event organisation, copywriting and translated text refinement, market research and local representation. Visit our What we do page for more details.
Our philosophy is simple – accuracy of communication and a targeted bespoke approach for each client.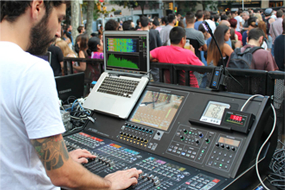 "We worked with Lisa on a project to widen both our understanding of the Asian market and the prospective exhibitors/speakers we could contact. In both regards it was like dealing with an internal colleague who has that knowledge, such was the care in agreeing the project parameters to the fulfillment of our core requirements. What was delivered, on time, exceeded our expectations and had then led to including her and the wider organisation in additional projects."
Lee Hadden
Providing specialist marketing support services and representation for the
professional audio, hi-fi and lighting industry.